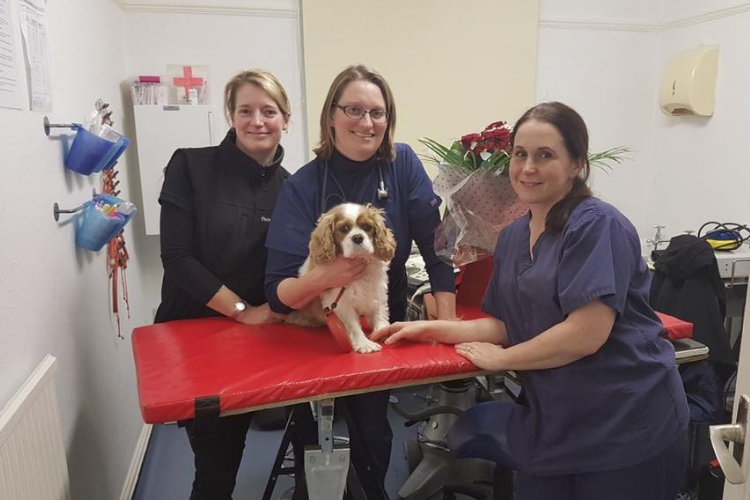 Veterinary Cardiology for pets in North Wales
Your pet may be referred to our Veterinary Cardiology team if they are suspected to be suffering from heart or circulatory system disease.
We understand how much your pets mean to you and that hearing this news will be worrying. It's important to remember though, heart and lung disease can be mild as well as serious.
Contact us for Cardiology advice
At AllPets Vets in Prestatyn, our vets have the best equipment on-site to do a thorough investigation and reach a speedy diagnosis. Our team is supported by a visiting cardiology specialist who runs regular outpatient clinics at our Prestatyn vet practice.
Conditions we treat at our Veterinary Cardiology Clinic include:
Heart murmurs
Irregular heart rhythms
Pets showing symptoms such as coughing, laboured breathing, exercise intolerance, or episodes of collapse or fainting
Circulatory system conditions
We have in-house blood pressure, ECG, ultrasound, blood testing machines, and digital x-ray to work up cardiac cases. Some tests will require your pet to be admitted for the day. However, patients with heart failure or serious arrhythmias may need to be admitted and stay with us for several days of monitoring.
Sometimes x-ray investigation will need to be done under sedation so the patient remains completely still, but general anaesthesia is normally only needed for procedures. For breeds predisposed to heart disease, we can discuss the risks with you prior to breeding.
Our veterinary cardiology team is here not only to treat pets living in and around Prestatyn, but also further afield in North Wales. We also accept cardiology referrals from across the country.
Learn more about our visiting veterinary cardiology specialist – JSVC